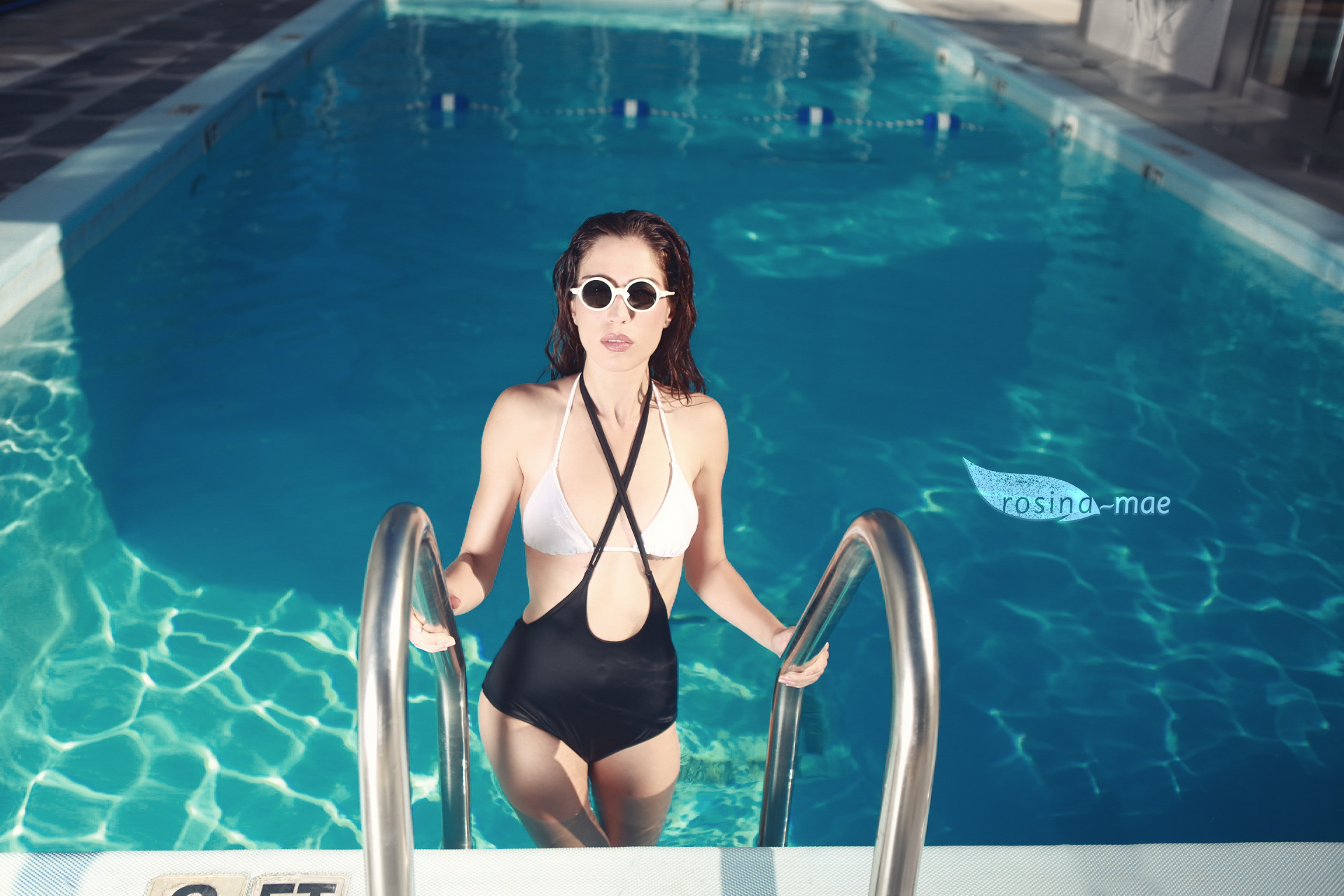 A climate activist at heart, Rose cares about the planet. With each new collection produced, Rosina~Mae improves upon the textiles used while reducing the impact on the planet. In addition to being ethically made in the USA, each piece has a sustainable feature.
In 2015 we introduced an eco-friendly techno fabric made from recycled polyamide and elastane. It's ethically produced, comfortable, and long lasting. 
All garment production currently takes place in Manhattan's Garment District and also in parts of Central and South Brooklyn!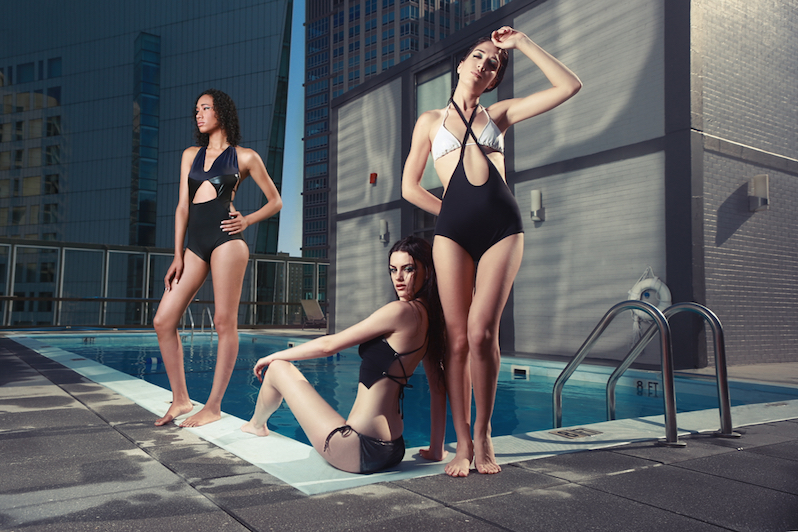 These were the first swimsuits we created using Carvico/Vita fabric. (© 2015)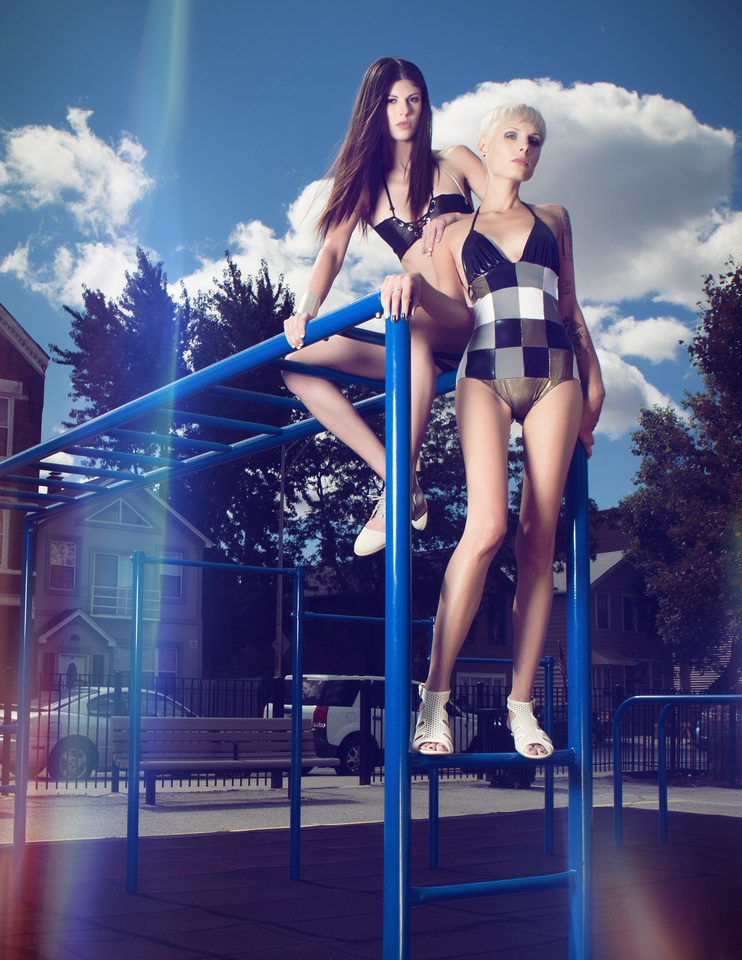 Above: Examples of patchwork swim from our "Pixelated" Collection.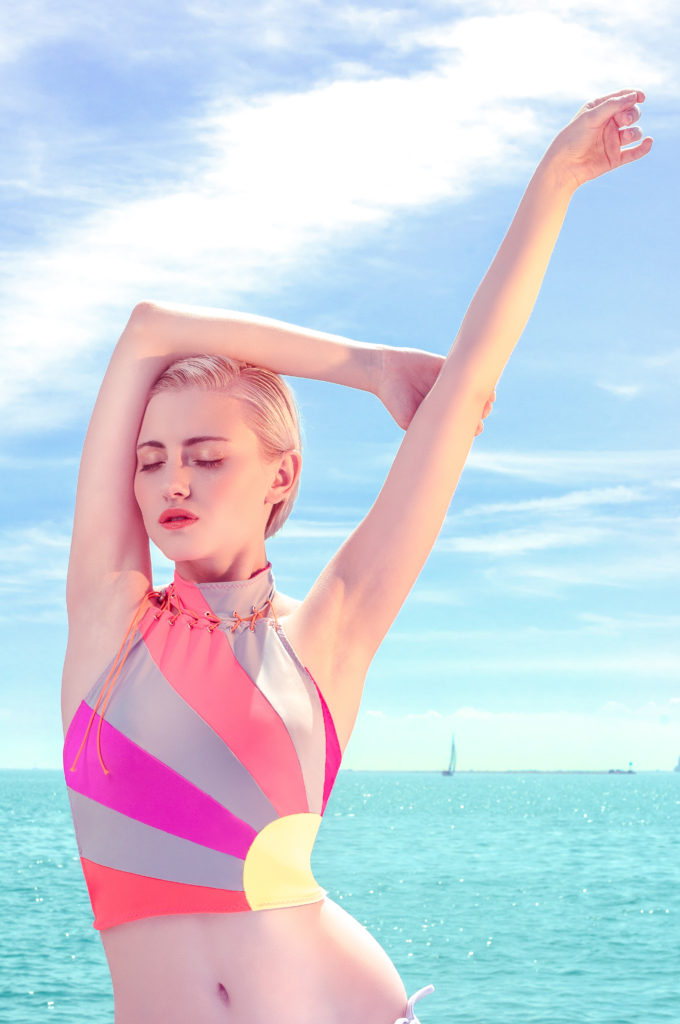 Above: Various Rosina~Mae collections. Materials used are Carvico (Recycled Polyamide) and other deadstock and reclaimed fabric remnants. These were Inspired by shapes and architecture.
Rosina~Mae SERVICES
Send us your Y2K club tops and we can construct a bikini from one of you fav going out tops. (Starting at $100)
Custom patchwork pieces (Starting at $250)
Custom hand-woven tops and separates (Starting at $350
Fabric chain-mail and metal mesh pieces (Starting at $500)