Rosina~Mae is contemporary womenswear that takes you "from the beach, to the street, to the party."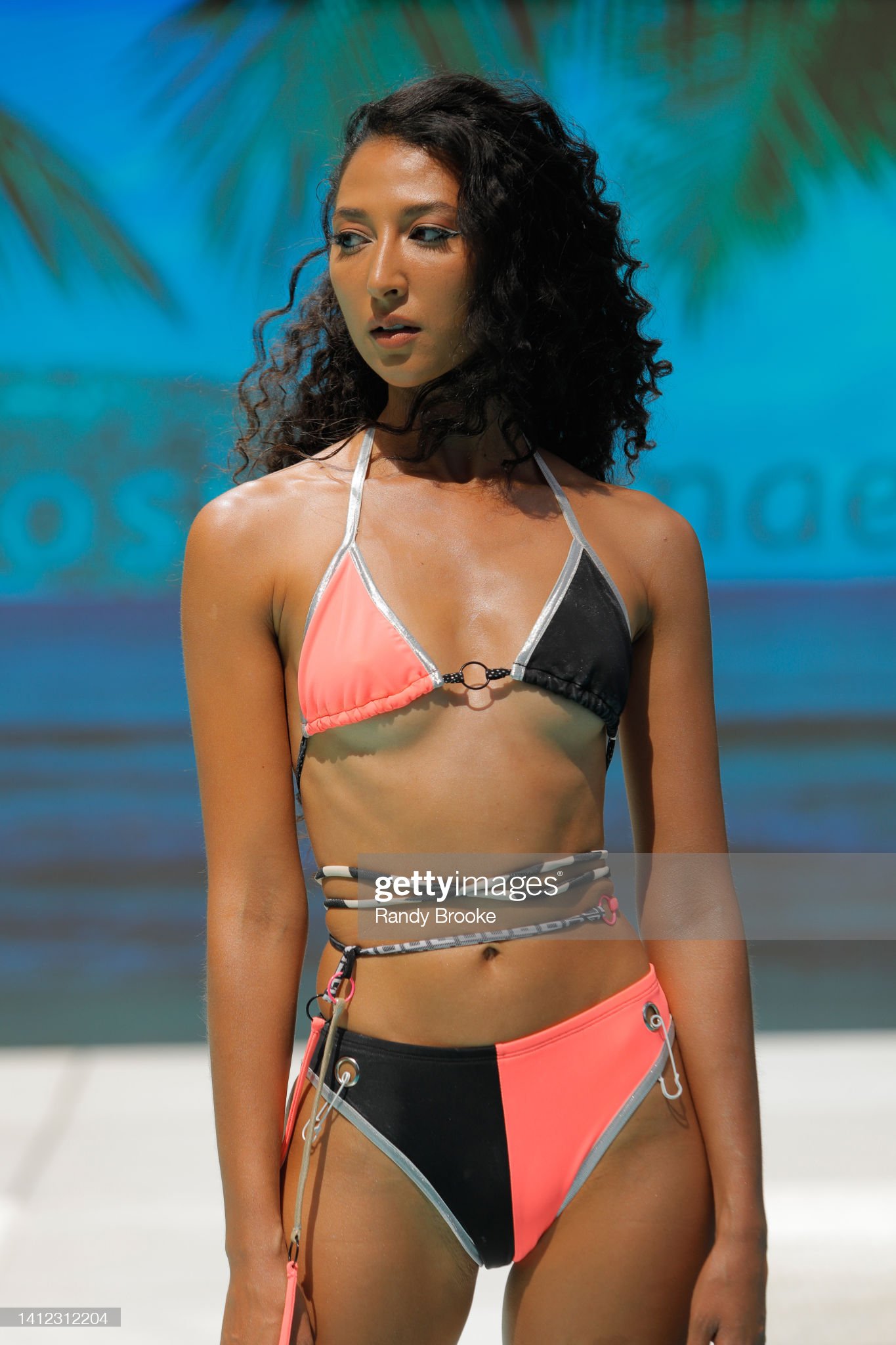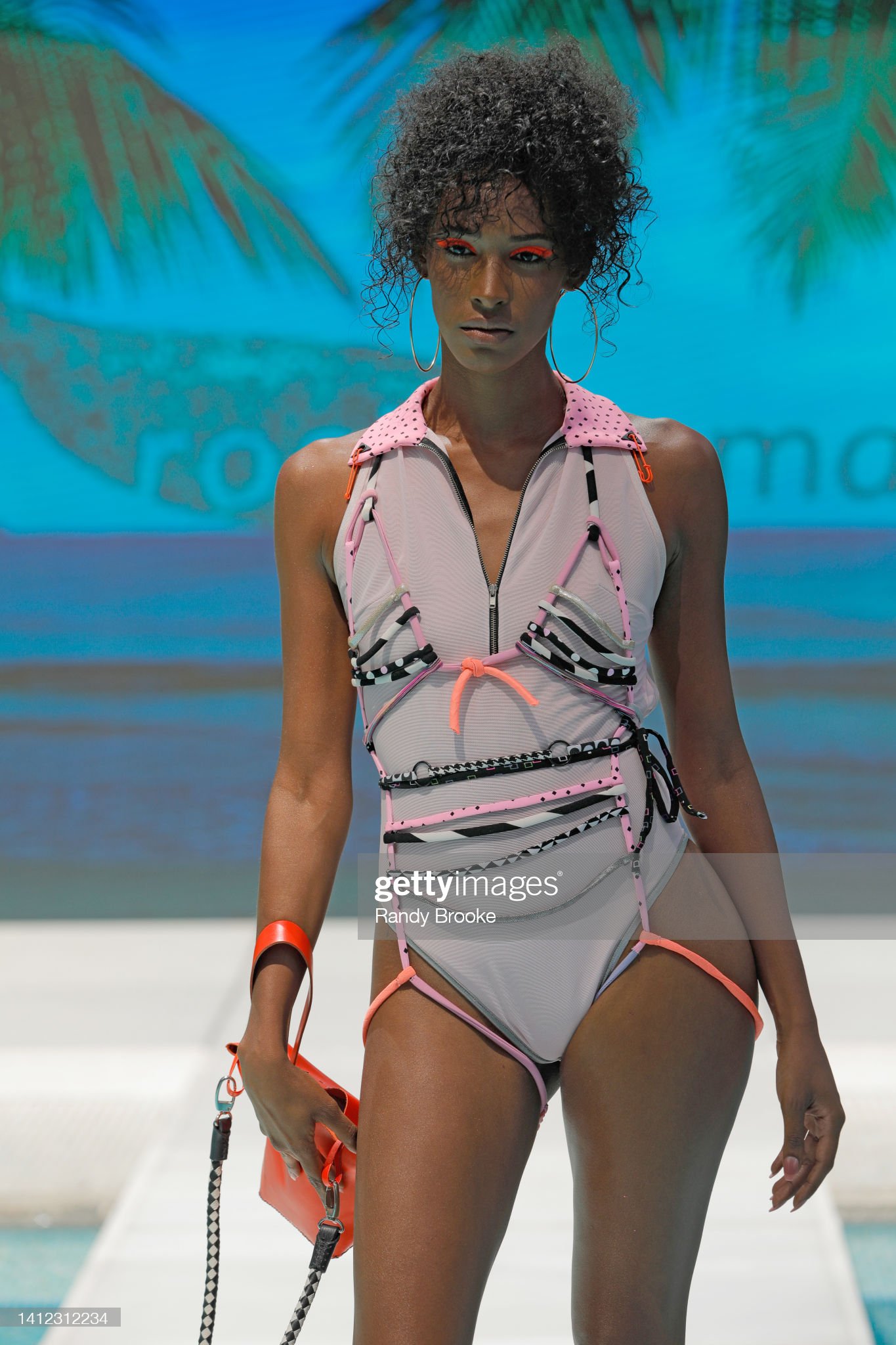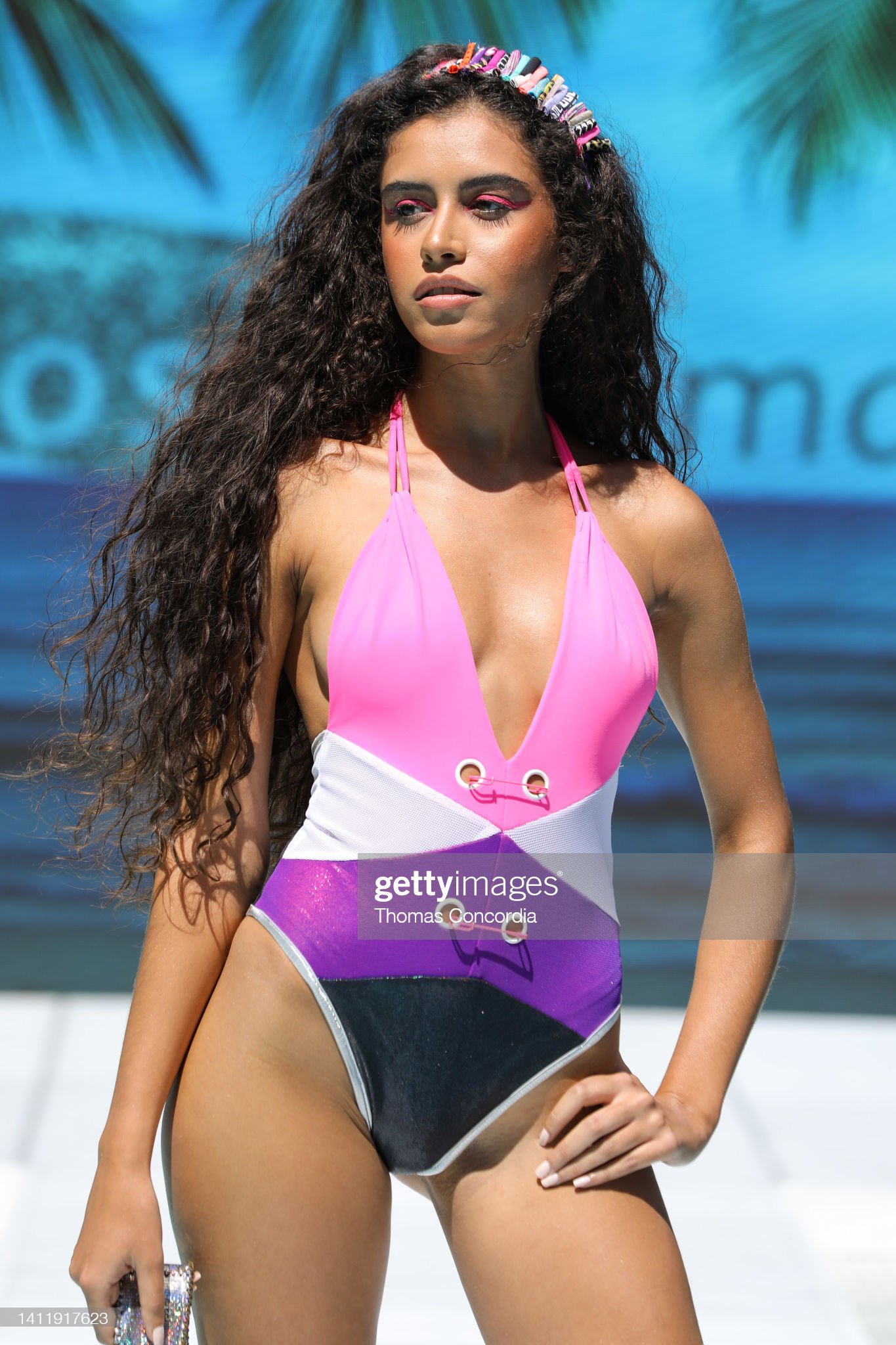 Rosina~Mae was founded in 2009 by Rose Mae Turner after she earned a B.A. in Apparel Design from Dominican University (River Forest, IL). The Rosina~Mae brand signifies ethically made and sustainable swimwear that takes you "from the beach, to the street, to the party."
         A former gymnast and diver, Rose was familiar with stretch fabric at a young age. She had always enjoyed thrift shopping and the power of shopping locally. Rose produced the early Rosina~Mae fashion shows at a local establishment called Debonair Social Club. Garments were manufactured locally on demand by Rose and Pecas Tailor Shop. Keeping production in the USA to ensure workers are paid a living wage is of utmost importance to the brand.
         In 2011 Rosina~Mae was featured in a sustainable fashion show called Vert Couture which thrust the brand into the spotlight. Many Chicago taxi cabs featured a video with the story of Rose's work, highlighting her passion for sustainability. For that show she used fabric from three main sources: her own gymnastics leotards, dance costumes (from friends), and (upcycled) club shirts from friends and local thrift shops.
         In 2013, Rose traveled abroad for the first time. While in Berlin, Germany she attended Ethical Fashion Show Berlin which had a great impact on her. She networked and made valuable connections within the sustainable fashion realm in Europe. Upon returning to the states, she made it a mission to research more innovative and ethical textiles.
         In 2015 Rose introduced an eco-friendly techno fabric into her collections. Rose was finally able to get her hands on her dream fabric! Carvico is made from recycled polyamide and elastane, a process in which fishnets taken from the ocean and recycled into fabric. It's ethically produced, comfortable, and long lasting.
         In 2016 Rose moved to NYC and like a true New Yorker she currently calls the city home. Collections are now ethically manufactured in Rose's Brooklyn studio and in Manhattan's Garment District. Dominican University honored Rose in 2017 with the Distinguished Alumnus Award for her work in the Fashion Industry. With each new collection she produces, Rosina~Mae improves upon the textiles used while reducing the impact on the planet. In addition to being ethically produced, each piece has a sustainable feature. Since 2017, Rose has consistently shown during New York Fashion Week and has become an activist in the sustainable fashion movement.
         Today various Rosina~Mae swimsuits show color-blocking & patchwork techniques featuring Carvico and remnants from discarded textiles Rose has obtained from local textile recycling facility, FabScrap. Patchwork and other textile art techniques with recycled scraps is a recurring theme consistent to the brand. Saving the scraps from landfill and creating swimwear with an artistic flair is what Rosina~Mae is all about.
Rosina~Mae has been seen in NYLON, Bazaar Kids, NBC Chicago, Vogue, Chicago Splash, Story + Rain, Sportswear International, Chelsea News, Lucire Magazine, and more.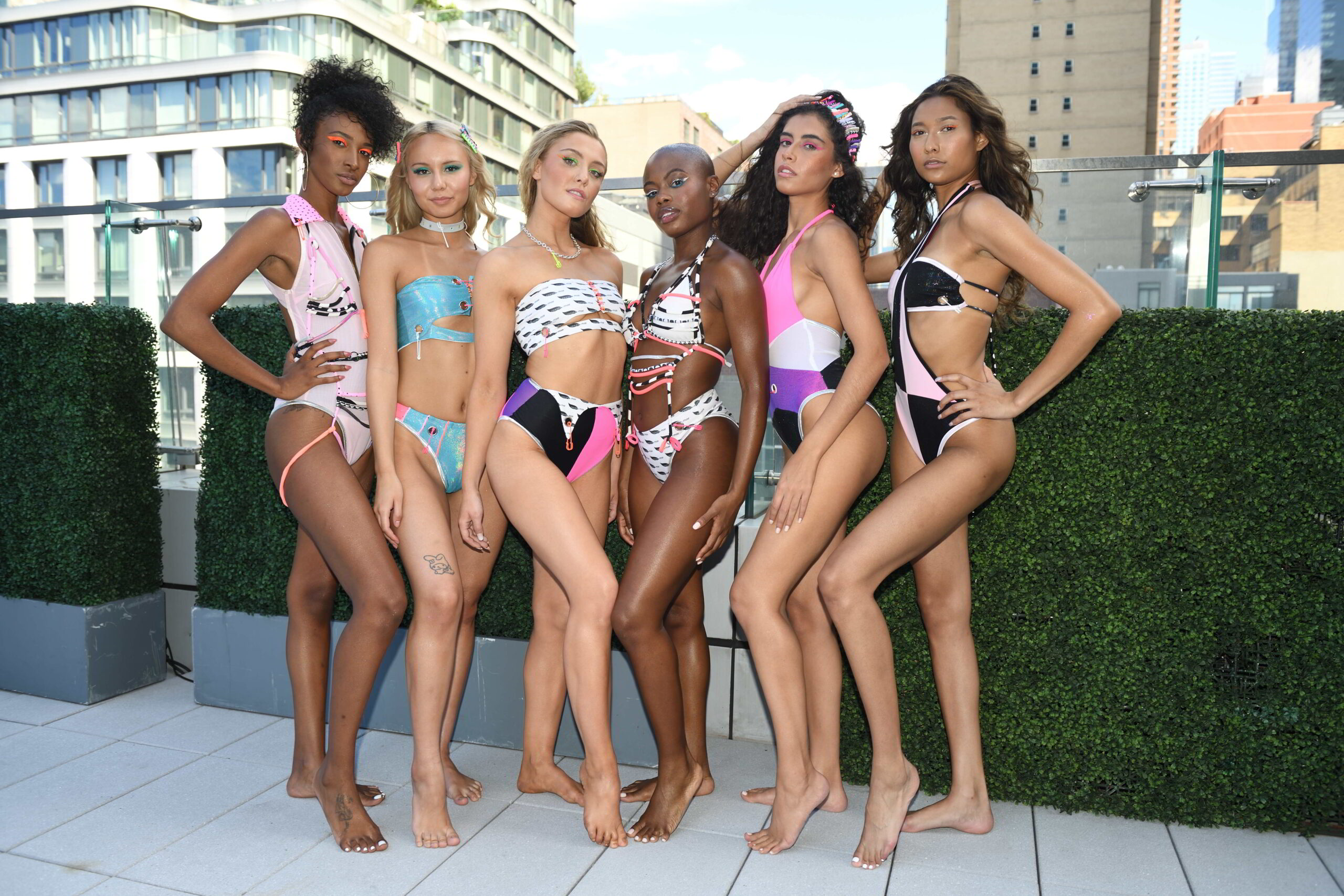 Rosina~Mae models pose after the show during New York Swim Week. Photo by David Butterman 2022.